Spring Card Camp 1
Fuel your creative juices with 20 days of card-making inspiration in this class.You'll get a new 2-for-1 card idea daily in this class led by Kristina Werner and Jennifer McGuire (and guest artists)!
$25
Gift this Class
Taught By: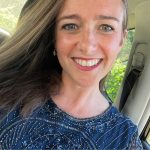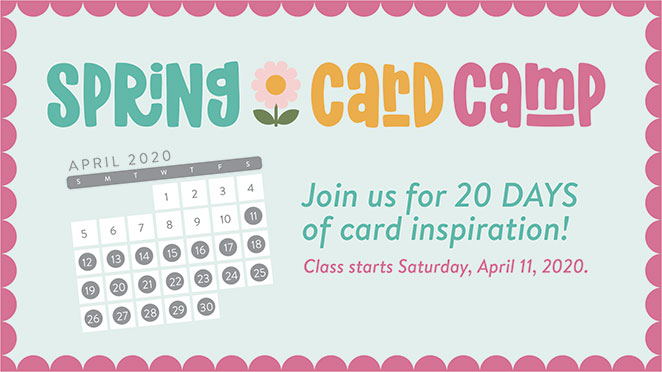 Need a creative boost?
Join Kristina Werner, Jennifer McGuire and guest artists for Spring Card Camp 2020! We 20 days of card-making inspiration in store for you in this fun class. You'll get a new 2-for-1 card idea (complete with a video) every single day from April 11th to April 30th! Whether you are a seasoned cardmaker or a new to making cards, you're sure to take away some great tips and ideas from the lessons in this class.
Hope you'll join us for the fun!
NOTE: Due to current events and the hardships of small businesses, there will be no shopping discount codes offered with this class. However, videos will focus on using products that many cardmakers have already!
ONLINE CARD CLASSES' SPRING CARD CAMP INCLUDES:
20+ lesson videos
PDFs with step-by-step written instructions that you can print out and take anywhere.
A forum for discussion between students, teachers, and guest artists. This will be a very active forum.
A student gallery to show your work!
GUEST ARTISTS
INFO ON CLASS CONTENT
Class lessons, PDF instructions, and videos are provided in English. At this time, videos are not subtitled or captioned. We hope to provide this in the future.
When you register for class, you have lifetime access to all class materials.
CLASS SCHEDULE
There will be a new card idea posted each morning at 9am ET starting Saturday, April 11 through Thursday, April 30. The gallery and forum will remain open for one week, with Wrap-Up Day on Thursday, May 7.
Saturday, April 11 – Day 1
Sunday, April 12 – Day 2
Monday, April 13 – Day 3
Tuesday, April 14 – Day 4
Wednesday, April 15 – Day 5
Thursday, April 16 – Day 6
Friday, April 17 – Day 7
Saturday, April 18 – Day 8
Sunday, April 19 – Day 9
Monday, April 20 – Day 10
Tuesday, April 21 – Day 11
Wednesday, April 22 – Day 12
Thursday, April 23 – Day 13
Friday, April 24 – Day 14
Saturday, April 25 – Day 15
Sunday, April 26 – Day 16
Monday, April 27 – Day 17
Tuesday, April 28 – Day 18
Wednesday, April 29 – Day 19
Thursday, April 30 – Day 20
Thursday, May 7 – Wrap-Up Day
Suggested Supplies
Specific supply lists for cards in class will be included with each instructional video. Those lists will include specific stamp sets and tools.
With that being said, you will need some supplies on hand. The following items are recommended to participate in class:
Various stamps (and coordinating dies if desired)
Various inks
Cardstock
Sequins and glitter
Die cutting machine
Dies of various sizes/shapes, including circles
Basic crafting tools, such as craft knife, etc.
| Class Type | Class Dates | Class Price |
| --- | --- | --- |