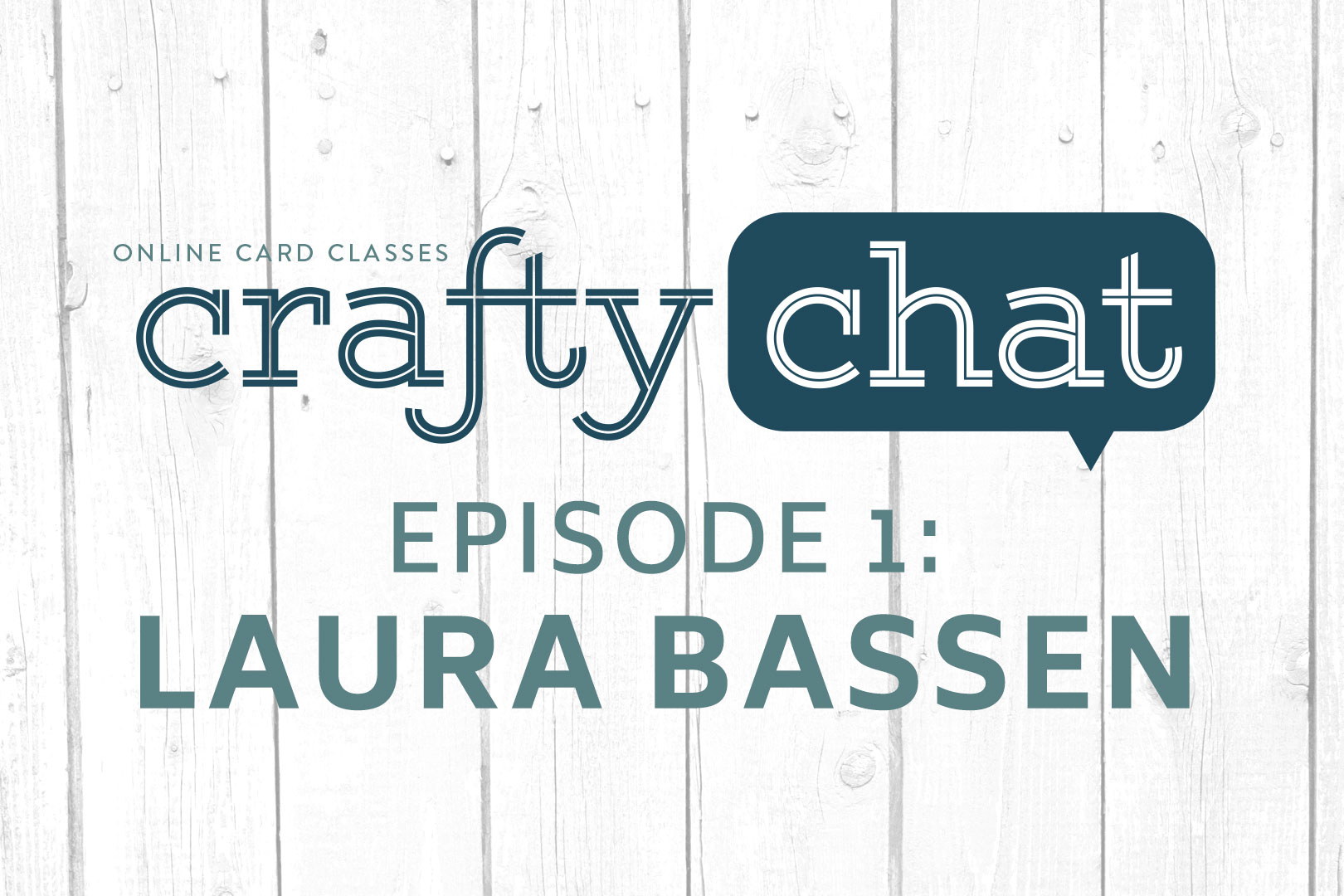 Hi everyone! We are very excited to introduce a new feature here on the blog – it's our Crafty Chat! We want to give you some fun, candid conversations with some of your favorite people in the papercrafting industry, and sort of a peek behind the curtain at what makes some bloggers and businesses tick.
We are starting today with a frequent Online Card Classes contributor – Laura Bassen – talking about how to find and maintain your crafty comfort zone – that place where you feel confident that your skills can shine, and you can get to know and thrive in your own style.
Laura, who studied graphic design in college, was first dazzled by the wonders of a Stampin' Up! workshop, the beautiful designs of Papertrey Ink, Julie Ebersole, and the design work of people like Cristina Kowalczyk and Dawn McVey. She confesses that she "has a PhD in blog reading."
But she talks with candor about how to find inspiration while maintaining your own style, the importance of practice, and some great tips on knowing when to let go of something that isn't working.
ON TODAY'S CHAT:
Lydia Fiedler
Kristina Werner
Jennifer McGuire
Laura Bassen